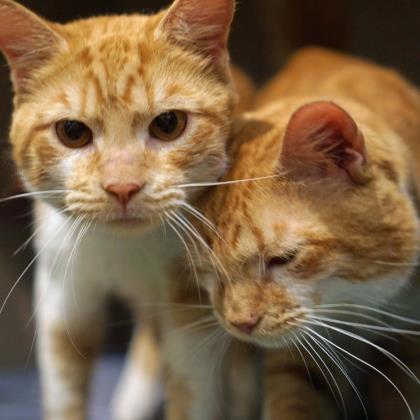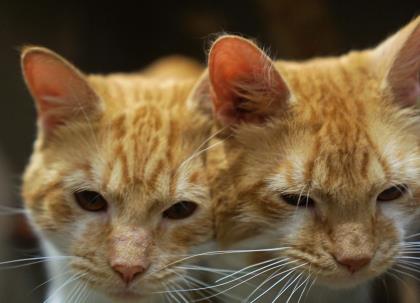 This lovable pair were found abandoned outside of an apartment complex. The good Samaritan who reported their whereabouts noticed that the cats had been hanging around the building and had reason to believe that their former guardian put them out before moving away. The caller fed the cats for a couple of days, but knew that a life outside was not a good option for the boys. The cats are best buds; we suspect that they are brothers -- see the resemblance? It's estimated that they are young adults, maybe a year or two.
I'm a pushover for orange tabbies -- not sure if there is any scientific research to back my claim, but I am certain that orange tabbies are more lovable than most cats. Even if it's not proven, some lucky adopter will get double the cuddles with these guys! Just look at the pics!
.
Thank you to the kind patron who noticed the cats and reported them to animal control.